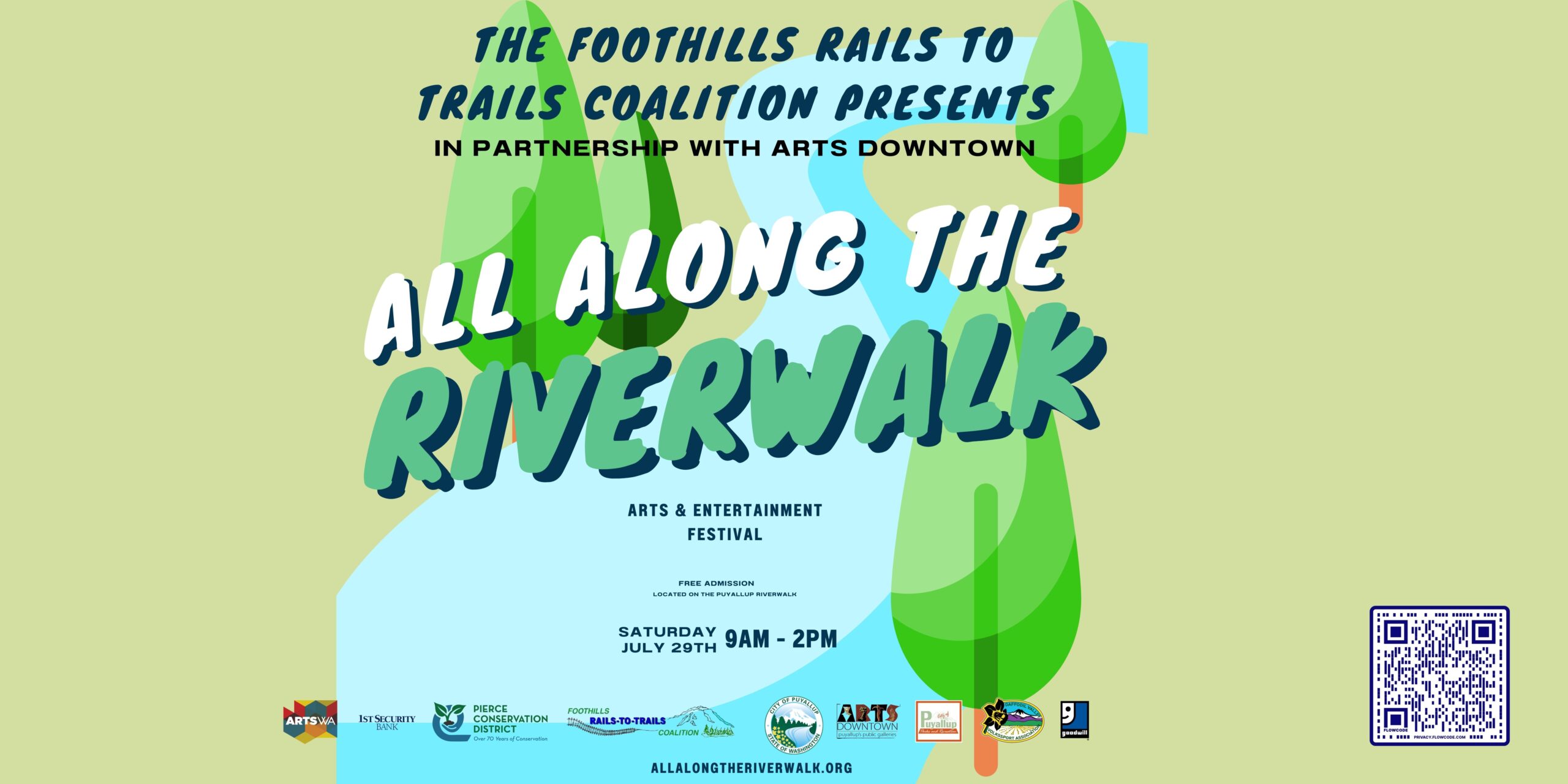 The All Along The Riverwalk Arts & Education Festival is a vibrant, family-friendly festival that brings art into the natural environment to showcase the Puyallup Riverwalk.
NAME: Friends of the Riverwalk
DATE: July 29th, 2023
TIMES: 9am to 2pm
WHERE: The Puyallup Riverwalk Trail
The Friends of the Riverwalk is a group of civic-minded individuals who have come together to care for and promote the Puyallup Riverwalk.  We are a non-profit under the umbrella of the Foothills Rails-to-Trail Coalition and we work closely with the Puyallup Parks & Recreation Department.
The inspiration for "All Along the Riverwalk" is based on an annual festival held on the Isle of Wight, located just off the southern coast of England. Their event featured art, education, and entertainment between multiple trailheads and was attended by people of all ages.